Step into a world of wonders with The Wizard of Oz Museum and explore over 2000 memorabilia items.
Uncover the fascinating history behind the classic movie and explore the original props used in the 1939 film.
For over a hundred years, America's best-loved fairy tale, THE WIZARD OF OZ has been delighting audiences (both young and young at heart) worldwide.
Now the magic of Oz comes to Florida. Launched in Cape Canaveral  /  Cocoa Beach in the Fall, of 2021, a glittering new museum lets visitors experience the world of THE WIZARD OF OZ with an enchanting celebration of all the classic's enduring appeal.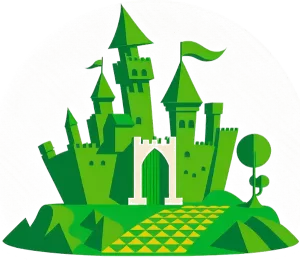 Open daily. 4 days from 9 am - 5 pm and Friday, Sat, Sunday 8 am- 6 pm
7099 N Atlantic Ave, Cape Canaveral, FL 32920
Adults $29.99, Kids $14.99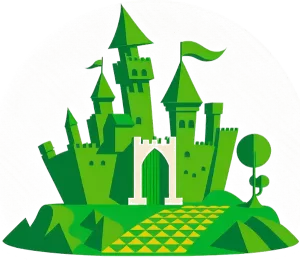 Open daily. Open 4 days from 9 am - 5 pm, Friday, Sat, and Sunday 8 am- 6 pm
7099 N Atlantic Ave, Cape Canaveral, FL 32920
Adults $29.99, Kids $14.99
Before you think about listening to another so-called expert, you need to read this first…
Being a collector of the Wizard of Oz Memorabilia for over 35 years, working in the computer industry, and raising kids, I spend most of my money obtaining Oz items and never have enough to purchase pieces above my price range.
I was purchasing rare Oz pieces instead of investing somewhere else.
You might wonder what is so special about The Wizard of Oz, that got me hooked.
Like many, I did watch the original movie, but books got me hooked. Are you aware that the Wizard of Oz movie, which we love is only partially based on the one book published 39 years before?
Additionally, 40 official Oz books continue the story.
Because I was always on the hunt for rare pieces, that were out of reach of the average person, I was always short of funds.
If you collected, you probably understand what I am referring to, there is no limit to spending to improve any collection.
When I have friends and visitors at my home, I spend hours explaining OZ pieces in my collection, and most of them are inspired to learn that there is so much about Oz.
My dream was always to open the Wizard of OZ museum, like many other Oz collectors, but it is easier said than done.
You might wonder what gave me the final push to open the museum.
Visiting the Immersive exhibit of Van Gogh gave me the idea to bring elements from Oz books that were never made into the movie to life using Immersive technology.
In my head, I was thinking how cool it would be to have an opportunity to skip on the yellow brick road toward Emerald City and be surrounded by poppies.
How about visiting a munchkin land with fairy tale-type surroundings with various flowers, mountains with different colors of flowers growing on each, and much more?
By consulting with a few software developers, I realized it is all possible, but it is way more complex than Van Gogh's creation.
Having collectibles, a computer background, and a concept for what I want to create in the Immersive Wizard of Oz, I was in the location search for the museum.
Ideally, it would be nice to be in Orlando, the tourism capital, but the lease rate is outrageous, and I could only operate for a few months.
Researching, I decided to lease a building in Cape Canaveral due to its proximity to Orlando, Port, Cocoa Beach, and Kennedy Space Center.
I signed a building lease at the end of 2018 but decided to back out because of the pandemic.
During the pandemic, I was working to create the Immersive Wizard of Oz scenes and discovered that a 1-minute tornado scene took around six months to design.
I created the Immersive Van Gogh to complement the Wizard of Oz since we can design 12 minutes of Immersive Van Gogh within three months.
You might wonder why Van Gogh's creation is 20 times faster than the Wizard of Oz.
The truth,  Van Gogh's scenes are based on existing artworks. With computers, the scenes can be easily manipulated and created. 
Anything in The Wizard of Oz is created from scratch with no base artwork.
Of course, I could not let visitors watch The Wizard of Oz for 1 minute only, so Van Gogh's exhibit was a great addition while we continued building other scenes.
During the pandemic, summer of 2021, I decided to go forward with my plans to open the museum. I have my portion of problems dealing with opening the museum. In October 2021, I was allowed to open only the collectible display portion of the museum with a gift shop.
In February of 2022, the museum had a grand opening with a fully functional museum with 3 Wizard of Oz scenes and an Immersive Van Gogh.
With one employee and I running the museum operation, it was an 80-hour-a-week effort for me, working between obtaining products for a gift shop, enhancing the museum experience, and building new Immersive Wizard of Oz scenes.
Knowing that many museums have free admission due to subsidies from the government, it was hard to determine the admission price. With the low overhead and low lease, I calculated that to keep the door open without me as an owner taking any monies, the price needs to be around $30 a person and $15 for the kids based on the average 20-30 visitors daily.
I would feel guilty charging visitors for showing them a movie they can watch at home for free or providing some facts from the internet. My intentions with the museum are to inspire visitors to learn and read some books for pleasure, as I did a long time ago, and enjoy a paradise for the Wizard of Oz collectors.
We learned from visitors that they expected to see original Wizard of Oz props from the movie, which my collection lacks due to astronomical prices.
Did you know that ruby slippers cost over 4 million,  Cowardly lion costume is over 5 million, and a few Dorothy dresses sold for over a million?
Regardless of the price, I decided to purchase some of them and now proudly display movie props like Spear, Emerald jacket, Ruby sleepers used in Disney's "Great Movie Ride" attraction, and Dorothy dress used in the movie at the museum.
We also completed seven scenes for The Wizard of Oz ( almost three years of development) and installed the last scene within a week.
You might wonder about the museum's achievements since its opening, and I am happy to share with you not my feelings about the museum but about visitors' experiences.
We had our portion of negative reviews, pointing out that it is too expensive or movie props' absence, but from 1500+ reviews on Google, we are at 4.9 stars, with the highest achievements number for any museum in Florida.
We sometimes are not supported by local businesses or other individuals, so-called experts, and I can almost guarantee a fun time for any age that visits with an open mind, curiosity, and desire to learn something new.
I have more to lose as a museum curator, with my reputation and credibility on the line.
Boasting a unique collection of rare and unique artifacts from the story's remarkable history, guests can journey down the Yellow Brick Road with Dorothy and her beloved companion exploring Oz's early days as a best-selling children's book series first envisioned by the imagination of legendary author L. Frank Baum, the iconic MGM film starring Judy Garland, to modern pop culture sensations, such as THE WIZ and WICKED and beyond.
And because Oz is for everyone, guests can expect THE WIZARD OF OZ Museum to be one of Florida's most affordable outings for the entire family at the beach. So re-live your childhood and travel 'over the rainbow' for memories old and new with the magic of THE WIZARD OF OZ Museum. Where fun and imagination await, there's truly, 'no place like home.'
They are talking about the museum as the top thing to do in Cocoa Beach
Our museum offers visitors a unique opportunity to explore the history and legacy of Oz, including rare artifacts and exclusive displays that are sure to delight fans of all ages.
Come visit us and discover the wonders of Oz for yourself – we can't wait to share the magic with you!