Things to do in Port Canaveral with kids. #1 Children's Museum in the Country.
Not only do kids have a blast looking at old toys, dolls, puppets, cars, trains, animal figurines, books, etc., but have an opportunity to play and interact with them in the kids' room.
The Wizard of OZ Museum is one of the top things to do in Port Canaveral with kids, creates experiences to meet the needs of all children, and provides an environment where children play, discover, and connect to the world around them to develop as lifelong learners.
The museum introduces kids to various topics, and parents will be hard-pressed to find anywhere else. The museum experience is for all ages, and adults enjoy the museum too.
The museum covers literature, geography, history, collectibles, art, the space universe, movies, computer technology, movies vs. books, famous actors, movie props, immersive experiences, and more.
We advise you to read the first American fairy tale, "The Wizard of Oz" to kids or watch the movie before the visit for kids to have a great experience at the museum.
The museum experience can take anywhere from one hour to two hours based on the children's age and curiosity and is a perfect opportunity for visitors to stay in the area before or after a cruise.
Many visit before their check-in time for the cruises since the museum is two miles away from the port.
The museum has thousands of reviews on Google, ranks Number # 1 ( travelers ranking) and #6 (favorite ranking) out of 582 Children's museums on TripAdvisor in the Country, and ranks Number 1 out of 17 museums, and things to do in Port Canaveral with kids on Yelp.
Please check TripAdvisor, Google, Yelp, and other review sources to understand why the Wizard of Oz Museum is the top new attraction in the country.
Benefit for children – Things to do with kids
Boosting Critical Thinking
The museum encourages critical thinking, which is fun through interactive play, and offers kids an active role where they are encouraged to think and act. In many cases, kids will have too much fun to realize that they are learning and gaining skills.
Improving Literacy
The museum can enhance reading skills, which has a reading space for kids. Children are encouraged to pick up a book, sit down and read along to a story, leading to improving their reading skills.
Building Imagination
Imagination should be encouraged in children, and the Wizard of Oz stories can help push it further by fusing education more than any other stories. The art in OZ books can be a gateway to introduce them to history and art with hands-on, imaginative, and fun.
Inspiring Curiosity
The main goal of a museum is to excite and inspire curiosity. The kids are naturally curious, and the museum makes kids excited about learning. Kids will still be actively thinking about the topics introduced to them even when they leave. This experience can even push them to want to learn more outside of the museum and help foster a lifelong love of learning that they can benefit as adults.
Exploring Topics Not Taught In School
While school can teach a lot about a wide range of topics, there is not enough time in the school year to cover everything. The museum rectifies this by offering information about a range of eras, literacy, and art that children may not get to explore in-depth at school. If you are looking for a fun and educational way to spend a day with your children, a museum visit is something to consider. In addition to being an excellent way for children to learn and play, it can also be a great bonding experience for the whole family.
Fun things to Do in Port Canaveral with kids - list of activities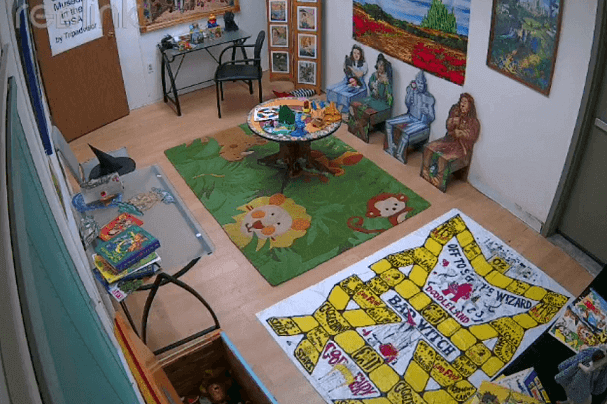 Children's Museum - kids room experience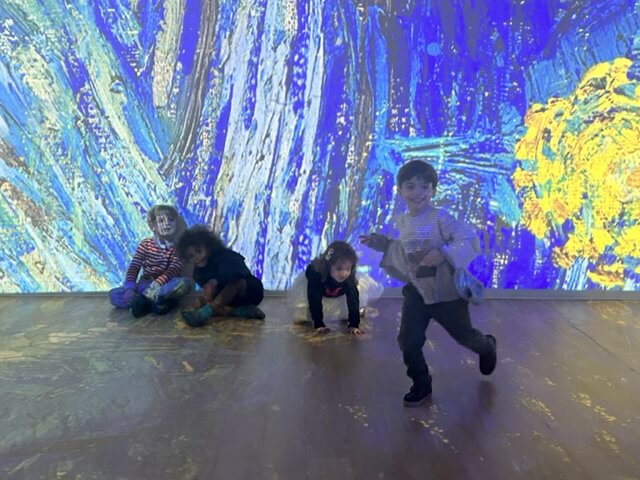 Universe
Educational - Literature vs. Movie
Van Gogh art
This modern Van Gogh art installation creates a memorable experience for art lovers.⁠ The show is captivating. Kids can walk around, sit, or stand as the paintings shift and swirl under their feet and on the walls. Teens, as well as adults that are into art, would appreciate it. Classical music with ethereal piano plays while Van Gogh paintings swirl under your feet and surround every inch of the walls.
Interactive kids room
The munchkin room is created for kids to play and interact with vintage toys. The floor games, puzzles, dolls, jack in the box, pop-up books, masks that kids can try on, ruby slippers, and a Wicked witch hat is a few pieces that engage kids in this room. Some kids enjoy browsing original color illustrations from 100 years old books, while others may love to sit on their favorite Oz character chair and flip through the children's magazines.
An animal scavenger hunt
Animal scavenger hunts allow kids to practice problem-solving in a tangible way. It helps to reinforce and act-out methods that have been physically taught by parents or teachers, leading to increased retention of the lessons. Over fifty different animal scavenger hunt images are inside the museum in various forms. They are on the front covers of the books, some in display cabinets in the figurines, and others in artworks and plush animals. The activity usually takes around 30 minutes and often leads to parent/child cooperation to complete the scavenger hunt. Accomplishing the animal scavenger hunt leads to a small prize for kids to enjoy.
Universe
Museum added a new specially curated planetarium scene. A unique 3 minutes show features the most up-to-date images and data from the James Webb Telescope. The James Webb Space Telescope, also called Webb or JWST, is optimized for infrared wavelengths, which extends the discoveries of the Hubble Space Telescope. The longer wavelengths enable Webb to look further back in time to find the first galaxies that formed in the early Universe and to peer inside dust clouds where stars and planetary systems are forming today.
Educational - Literature vs. Movie
Children who have seen the Wizard of Oz movie will be surprised to learn additional elements from the original story that has never been made into the film. We implemented those extra elements in the custom-designed scenes for the Immersive Wizard of Oz show with plenty of features for children to immerse. Children can skip on the yellow brick road at the munchkin land scene, witness Jack Pumpkinhead becoming a life by the witch, step on the field mice that were pulling a lion out of the poppy field, pet the lion, and much more. Some kids inspired by new findings lead to a desire to read an original story with the hope to continue reading over 40 official Oz books and dive into the Oz universe or other books by L. Frank Baum.
Visit the Wizard of Oz Museum today
"The museum displays over 2000 Wizard of Oz Memorabilia pieces with original props from the famous 1939 movie. Through the self-guided tour, visitors learn about the universe of Oz, which consists of 40 official Oz books, and the movie that we all love, partially based on the first book written 40 years before the movie production."